Our Capabilities
Industry leading technologies and services to secure, detect and authenticate what matters most to our customers.
Our patented micro-optic technology protects the world's most valuable brands from counterfeiters and fraud, ensuring that consumers get the authenticity they deserve, every time. We are the world's leading micro-optic producer wielding powerful in-house software and a mastery of specialized materials and equipment to generate the most secure and engaging visual effects. We have created a family of features that are differentiated by ease of use and incomparably resilient against simulation and counterfeiting.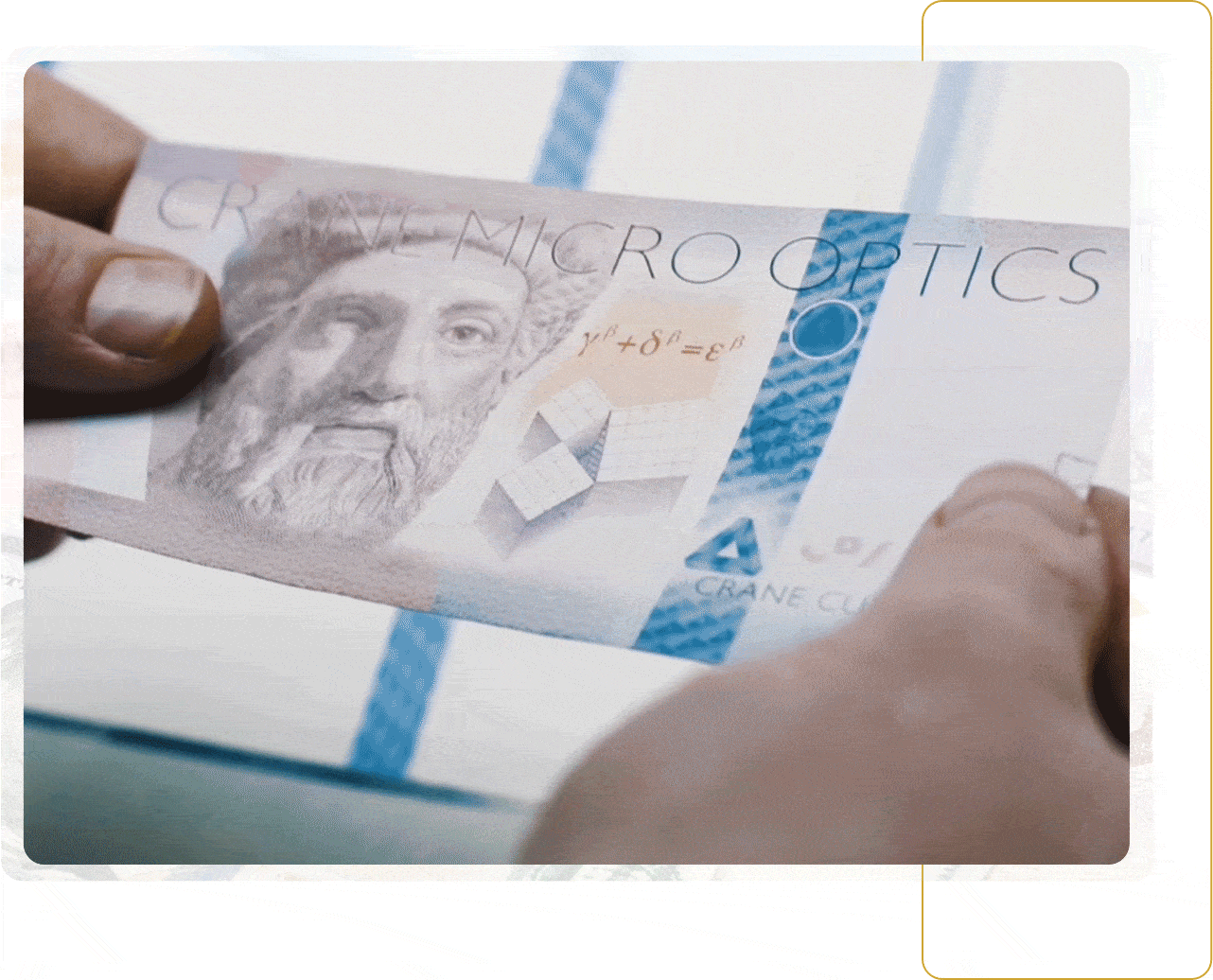 Integrated Detection & Sensing Systems
Our state-of-the-art detection and sensing technologies ensure the highest level of security and authentication for our customers' most critical applications. Our advanced image recognition software analyzes over 5 million data points in more than 1,000 dimensions while simultaneously referencing 20 proprietary algorithms. The result is a best-in-class technology platform that delivers the highest level of security to our customers. Coupled with our integration and assembly expertise, as well as a vast in-house service network, we are uniquely qualified to deliver one of the industry's most comprehensive systems offerings.
Our cloud-based architecture is configured to give our customers seamless access to their devices – enabling real-time machine management and performance alerts. With our comprehensive management platform, our customers benefit from remote diagnostics, payment transaction data, live machine monitoring, consumer analytics, and the potential for added revenue streams from our proprietary in-house advertising network.